Al Najma Alzarqaa F.C home shirt آكادميةالنجمة الزرقأ لكرة القدم الطقم الأساسي
09/10/2019
The football community and FIFA have to work hand in hand to prevent further damage of this pandemic ( Corona virus)
05/19/2020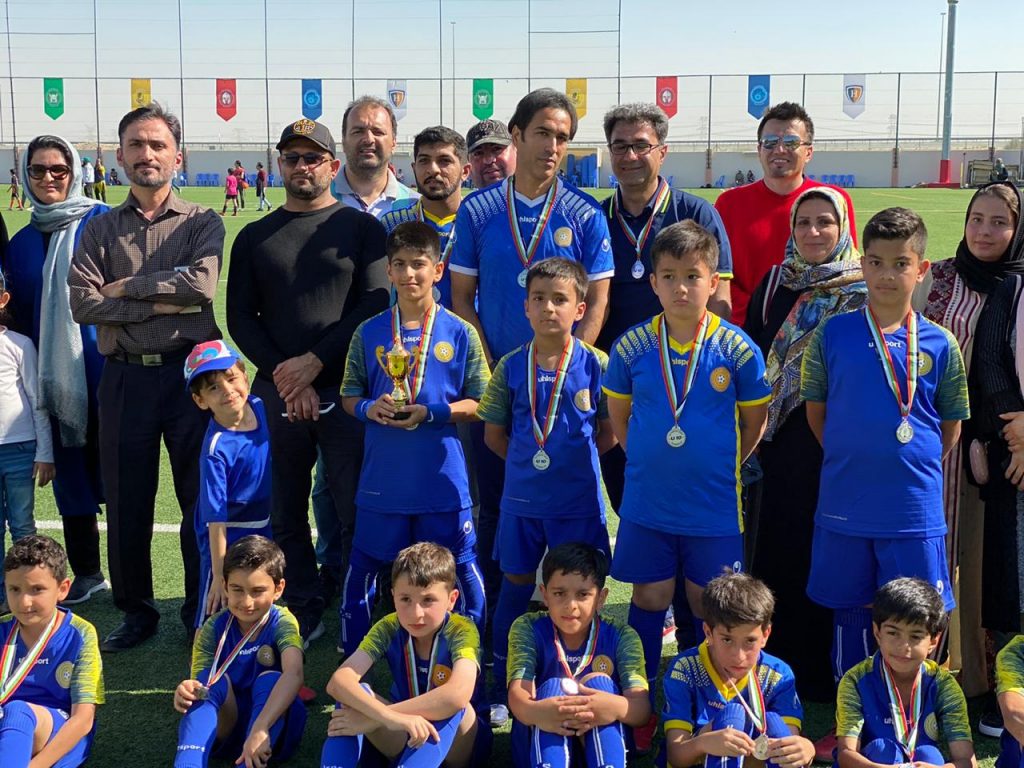 In the first Participated tournament of the Al-Najma Al-Zarqa Academy of the United Arab Emirates, since its opening, in February 2020, which was held in Dubai, The U-10 team of the academy was successful to achieve runnerup.
Amir Mohammad Takhtdar was named the best player of the tournament and Amir Ali Harirchian was introduced as a prejudice star . He played all matches with courage & enthusiasm to get his team to the result while his face was wounded and his hand was injured.
Also Moosa Aghajani was named as the best technical player of this tournament due to his glamorous performance and Roham Zarei was the best of The defenders.
Navid Faridi CEO of The academy was head coach as well in this tournament , With Rashed Alwafa as coach and Hamed Hassankhani as supervisor.