---
---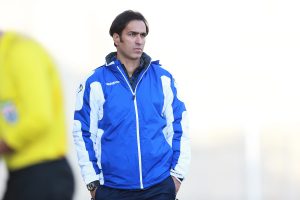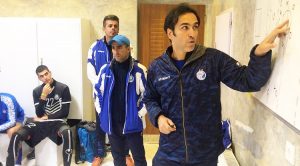 *Navid Faridi  was born on July 14-1977 in Iran.Is an Iranian footballer.( Midfelder). Currently He is  coach of youth Esteghlal football club (professional club in iran and Asia ) also he is manager of his own football academy ( football & fitness academy).
———————
He has been started his football playing when he was thirteen with the team Payam Tehran F.C.in 1990-1991 ( With the head coach Bahman  ranjbaran) and honored vice championship (runner-up) as well as championship of the league of the country.
After that  he joined Saipa F.C.and continued his professional career there for the two following years in Iran Azadegan football league ( Azadegan league of Iran at that time was the highest level of football league of the country and accredited as premier league of now.)he was invited to adult teams when he was so young with the head coach of Saipa team Bijan Zolfagharnasab at that  year.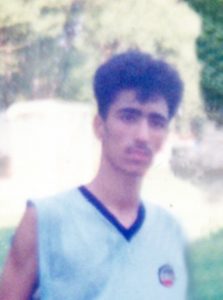 At the same year he was also invited to Iran youth national team under 23 yeas old for Asia competition .Later he joined Etka Tehran F.C. (With  the head coach ghasem arab zadeh) After he joined Bank Tejarat F.C in1999 .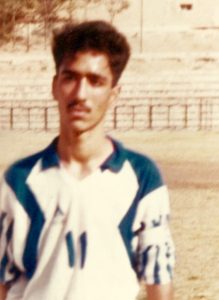 And with the invitation of Amir Haj rezaeione of the best iranian football managers and ex coach of Bank Tejarat F.C joined Esteghlal F.C. in kish and play there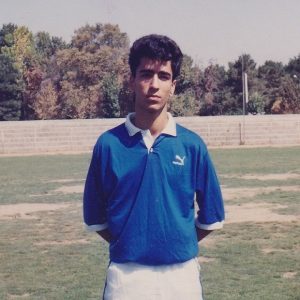 for three years in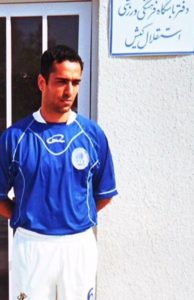 Azadegan league ,hormozgan super league , kish island league He has honours  champion ship with Steghlal kish in , 20001and 2002 in regional league hormozgan of free zone in south of iran. .He attended vice peresident of iran with Maharat Semnan In 2008 .Then a year after went to duabi for stady bussines aminesteration in American colleg of dubai an He tarining football for two years with Masafi United Arab Emirates team and stayed there for eighteen month from 2009 to Decamber2010 . After that he came back to Iran he got the permission to enter Esteghlal F.C.by the coach of team at that time Amir Ghalenoei,And  a lot of published media and press are available about him and this news in Iranian news and newspapers.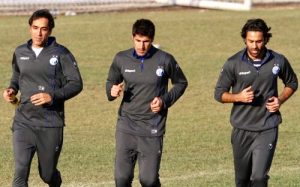 Up to now he is involved in his professional football life by attending international coaching classes which is held in Tehran by Football Federation  Islamic Republic ran for Confederation Asia.
Navid Faridi has started his football coaching with Esteghlal U16 football team when he was football player as   well, he continued his coaching with hU19 and U 15team in pro league by a three year contract since April 2014    till now and the contract agreed to be till April 2018, Also he had contract wiht Damash F.C tehran ,He cooprate with his old friend Arash Borhani from April to August 2017 in that team
And currently is busy at Esteghlal tehran F.C as footbal, coach in pro league
In Sep .2017 a football fitness coaching course was held for those who were coach in pro league , in Alborz province in Iran Faridi  participated in these classes and between 24  participant only 12 were passed this course and  Faridi was one of them who had successfull results.
In Jenuary 2018 Navid Faridi started his academy Fitness& Football in tehran for 4th level football players ages. U'15-U'16-U'19 and U' 21 and adoult age also. In Navid Faridi academy peresent his players who plays in Esteghlal youth team with him  U'15 and U'19 .
Faridi coach of Esteghlal F.C U-19 for season 2018-19 pro league.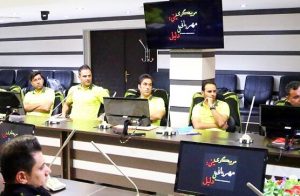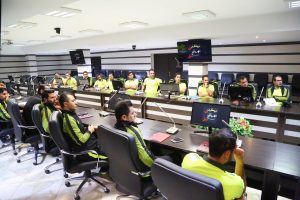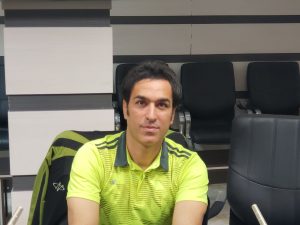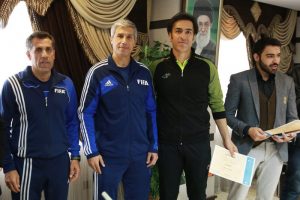 Asian football confederation coaching B course From November/11/2018 to January/09/2019
Navid Faridi has passed the coaching course B in Asian football confederation " AFC "and awarded with the certificate in 09/January/2019.
*Navid Faridi also writes sport articles and
he is busy with training of TRX in the gyms and sport clubs, in the article in koocheha Magazine he and Hassan Roudbarian players of Esteghlal F.C. and Perspolis F.C explain the importance of cardio and coordination trainings likeTRX in football players professional career..
He played for the Dubai immigration football team in the Sheykh Rashid Football Cup in 2006 Ramadan. he played as midfielder and showed up effective and passionate.the next year he played in the same tournaments .foe Emirates Flight team in 2007 with National team Iranian football player Mehrdad Minavand
Hear you can see some of his picturs  coach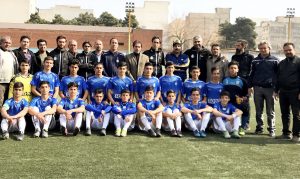 Esteghlal F.C U-15 ,Tehran , Season 2017-18. Pro league
*Navid Faridi* biography*Football player *iranian footballer*Uae footballer*Asian footballer*Football coach*Asian football coach*Pro league u15 iran* pro league u19 iran*